We at American Limolink are committed to providing our corporate transportation clients with the best corporate chauffeur service available. No matter if you are entertaining clients, employees, or simply traveling to a business meeting, we have the vehicles and professionalism needed to meet all your corporate transportation requirements.
We offer a wide range of executive sedans, vans, SUVs, and limos to ensure your travels are made in elegance and style. With American Limolink, you will receive the highest level of luxury and service throughout your entire engagement. Our chauffeurs are all professionally trained and committed to making your experience with American Limolink one of the best you have ever had.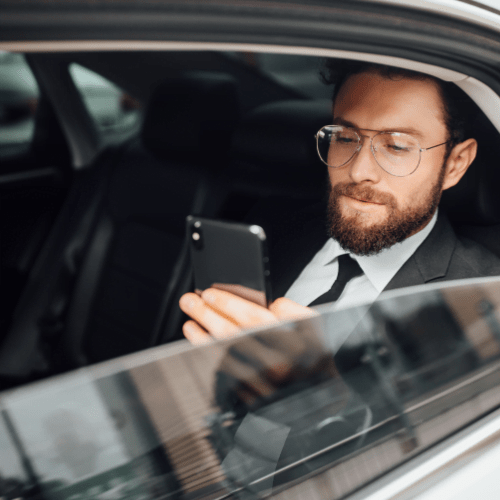 American Limolink has extensive experience in handling corporate travel in and around New England. As busy executives, you require reliable and caring Boston corporate car service. In order to ensure close communication with our corporate clients, we assign an account manager to learn their priorities and preferences regarding future trips. As we understand that business never stops, we are available 24 hours a day to provide you with the flexibility and prompt attention you need.
Additionally, we triple-check all reservations and flight times in order to ensure that guests arrive at their destinations on time, every time. We are the premier chauffeured transportation company offering exceptional corporate car service, from timely, personalized airport transfers for you and your clients to flawlessly executing your roadshows.
We have a dedicated team of licensed and insured drivers, dispatchers, and customer service representatives who work together to deliver a safe ride for every customer. American Limolink is able to customize our billing system to suit your specific needs by listening to your particular billing requirements. We are pleased to offer our corporate clients the option of e-billing. Please contact customer service to set up a corporate account.