Luxury car service available by the hour
Whether you are attending an event or planning to visit various locations, we have a solution for your needs.
If you choose American Limolink's hourly car service, you can have a chauffeur at your disposal for as long as you need while being transferred and choose your destinations along the way.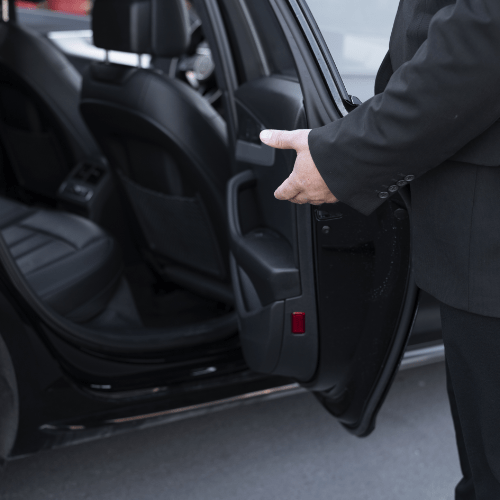 By choosing our hourly charter service in Boston, you can prepare for a business meeting or conduct a business call while comfortably seated in the car. Our chauffeurs will transport you where you need to go. Having a transportation service that operates hourly offers the possibility to plan the best route from Boston Airport to the hotel or between cities, including all necessary stops. A custom-designed route will be designed for you, so you can feel safe and arrive at your destination on time.
Making Your Travel Plans Flexible
Planning also leaves room for changes to departure and arrival times, strategic stop locations, etc. We at American Limolink are prepared to provide you with solutions for any unforeseen events or changes in the itinerary. Our premium chauffeurs are familiar with the best routes in Boston, including the main routes as well as alternative routes; they are also able to find the most efficient directions, avoiding circumstances that could delay travel, such as accidents or heavy traffic.